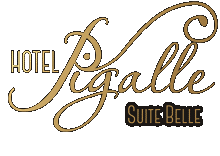 "THE WORLD'S MOST DECADENT HOTEL SUITE"
"An über-luxe suite stocked with pretty much everything a luxury lover could want. " – KAT ODELL, Vogue International, Vogue.com
The Suite Belle Service Guarantee!
At Hotel Pigalle we have extremely high ambitions when it comes to service and the delivery on our promise to you.
We always aim to over-deliver on our guest's expectations. Therefore we don't want you to simply have a nice stay when visiting us, no, we expect you to leave us saying: "Wow, what an incredible experience, when can I come back?".
The Service Guarantee for Suite Belle is our way to show you just how much we stand behind Suite Belle and our promise to you.
---
Something missing, askew or not up to par? Just let us know what's up and give us a chance to fix it before you leave or you'll get your money back at check-out. That's our promise to you when you've booked our bespoke Suite Belle experience.
Sofia Sohlberg / Hotel Manager & Bobby Wallén / General Manager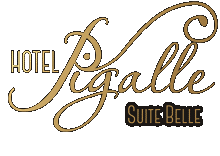 "THE WORLD'S MOST DECADENT HOTEL SUITE"
"An über-luxe suite stocked with pretty much everything a luxury lover could want. " – KAT ODELL, Vogue International, Vogue.com